julien nonnon projects a digital street art safari across orlando architecture
all images courtesy of julien nonnon
following the wild popularity of his 'urban safari' in paris — previously featured by designboom here — french artist julien nonnon continues the series the other side of the atlantic, bringing digital street art to sunny florida. during two nights in november, nonnon projected new characters and creatures around downtown orlando, allowing the collection of smartly-dressed figures to interact with the urban landscape, the architecture of the city and the night light. these ephemeral creations — a kitten wearing a hoodie; a pug in a button down shirt; a parakeet with a pocket square — come to life at night on the sides of four-and-five-storey structreus as short-lived souvenirs for viewers and passersby. 
'through this series of photographs, compiled in a book 'safari urbain orlando tour, I tried to illustrate their energy, enthusiasm and commitment to make alive this unique experience of digital street art in orlando,' nonnon says. 
sphynx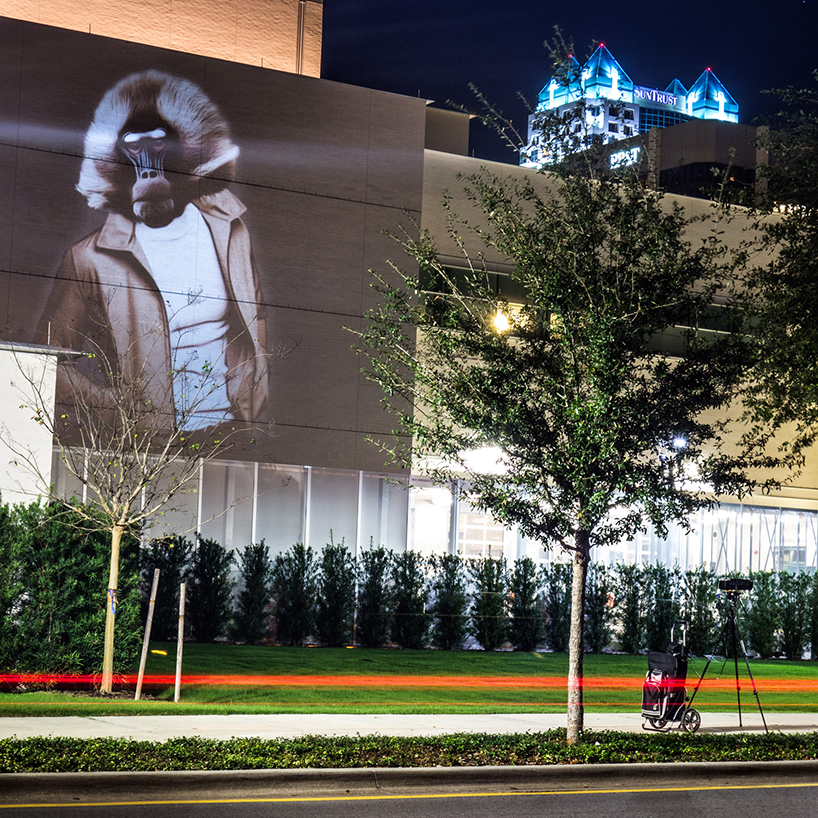 baboon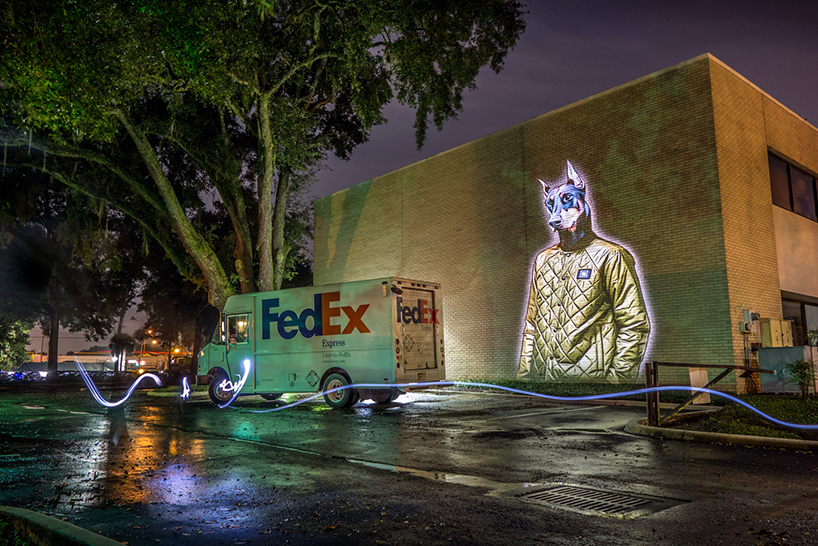 dobermann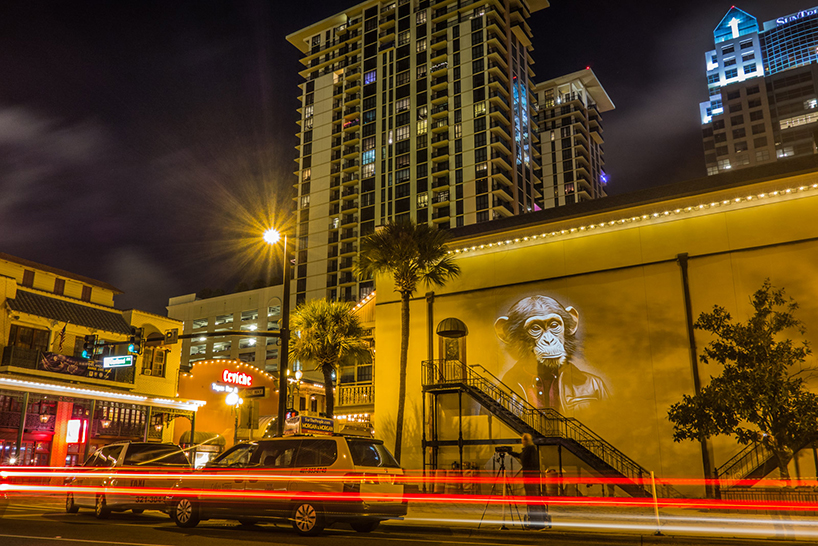 chimp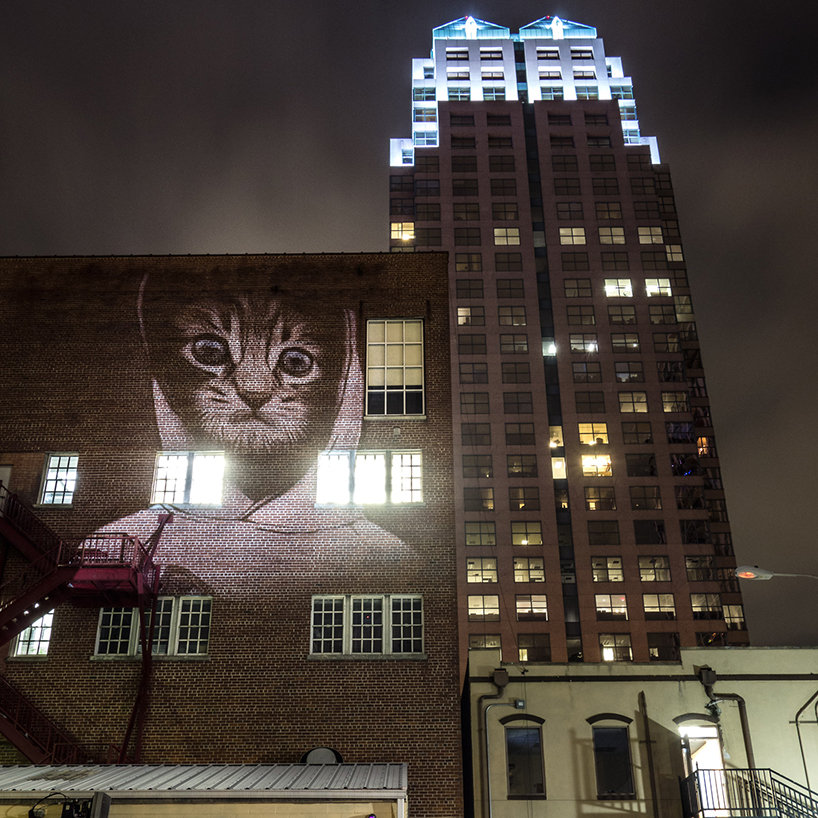 kitten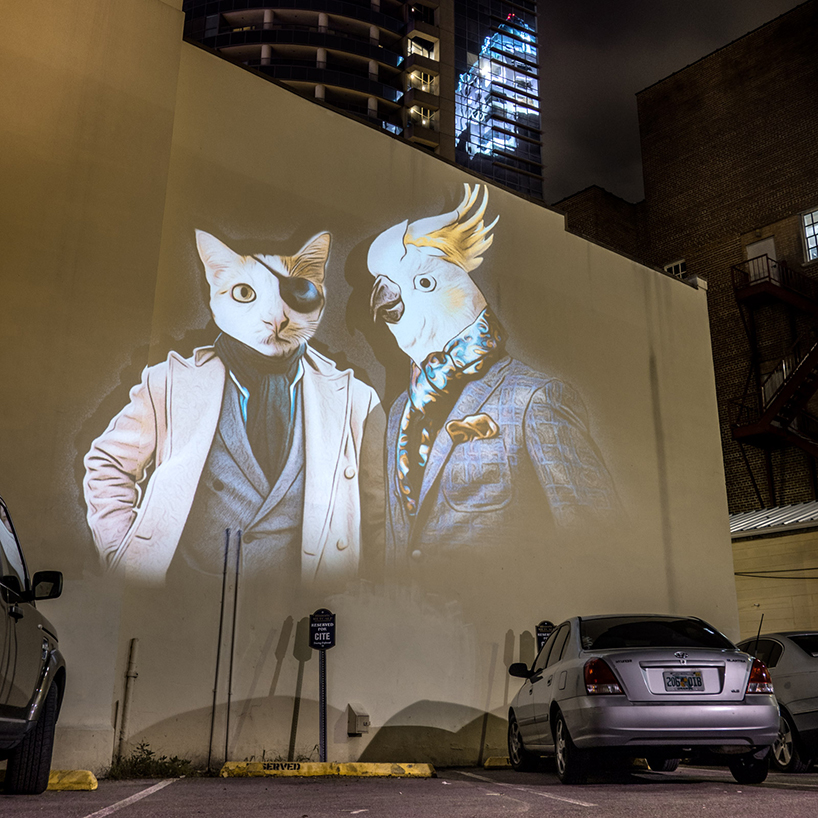 bird and cat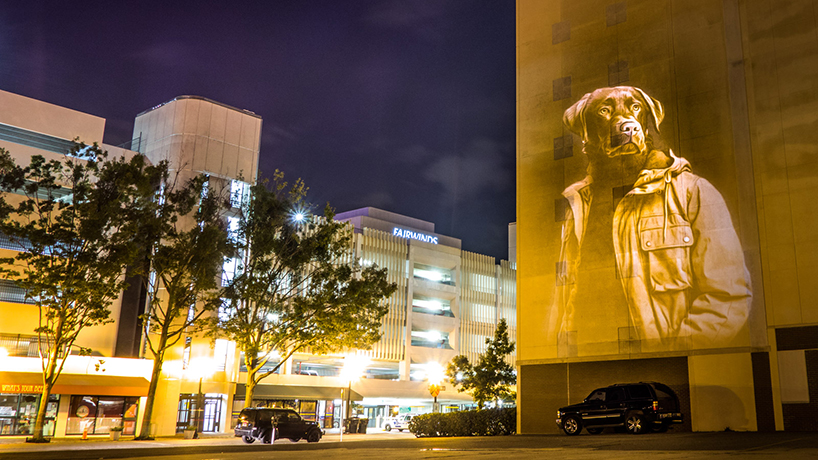 labrador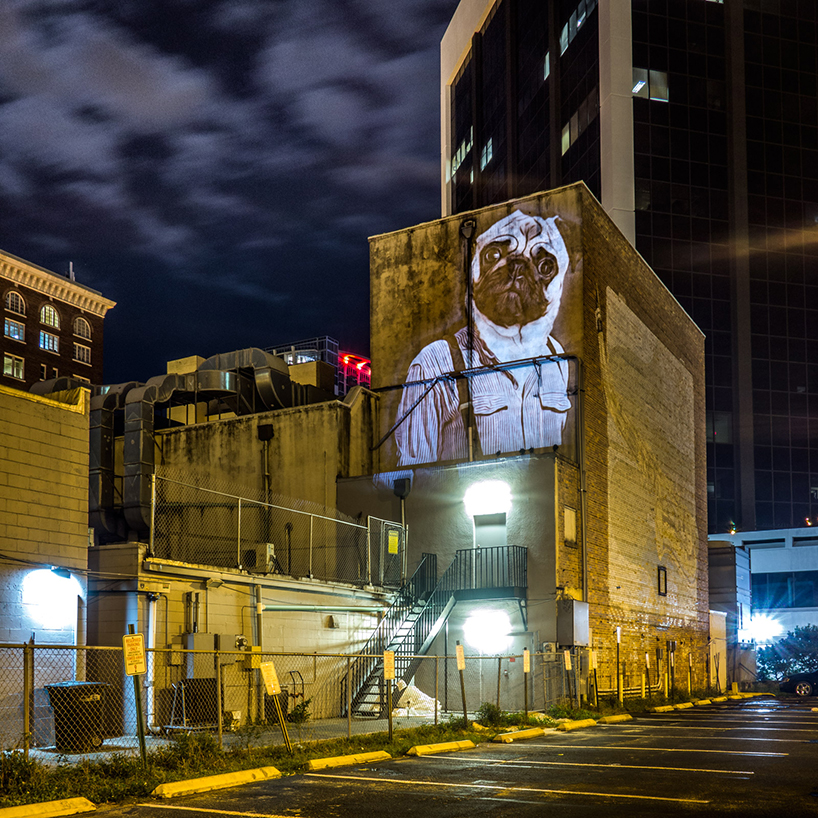 pug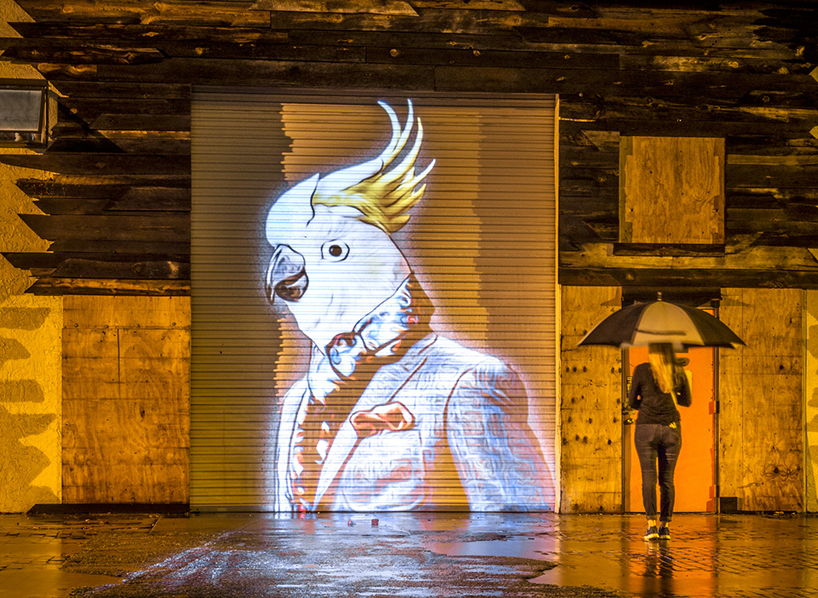 parakeet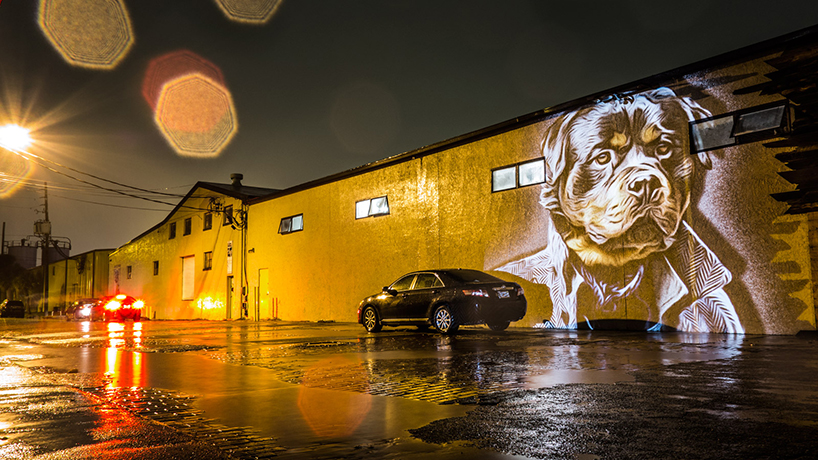 rottweiler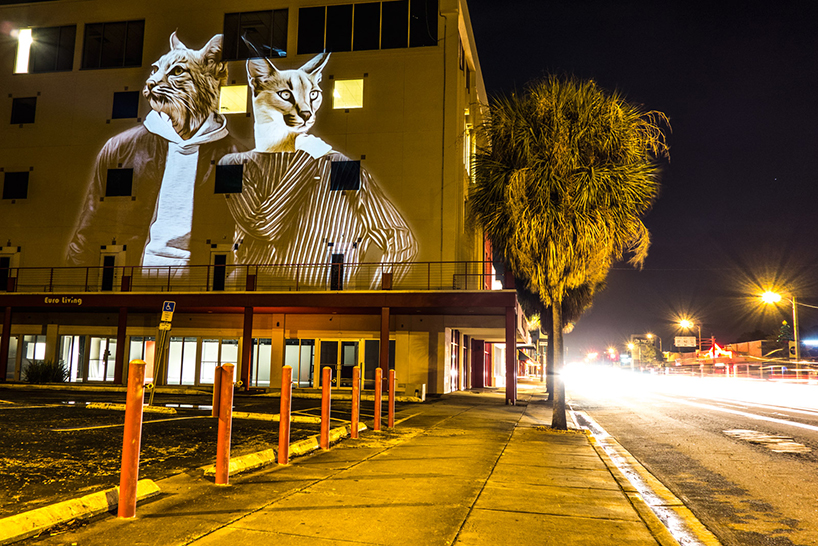 lynx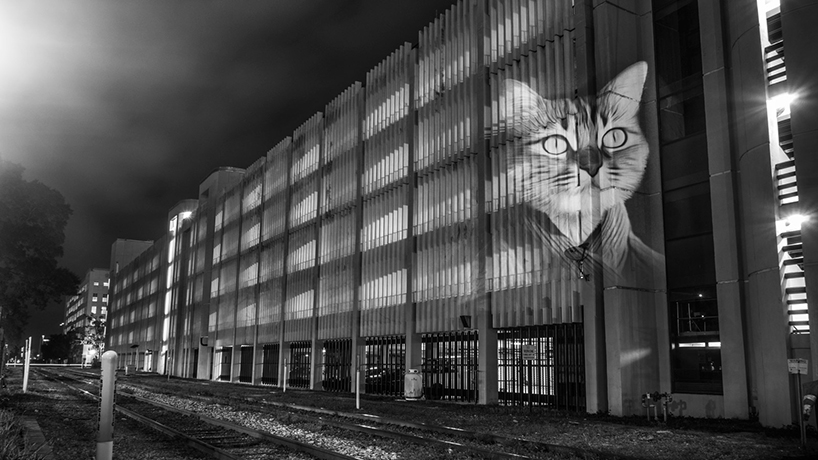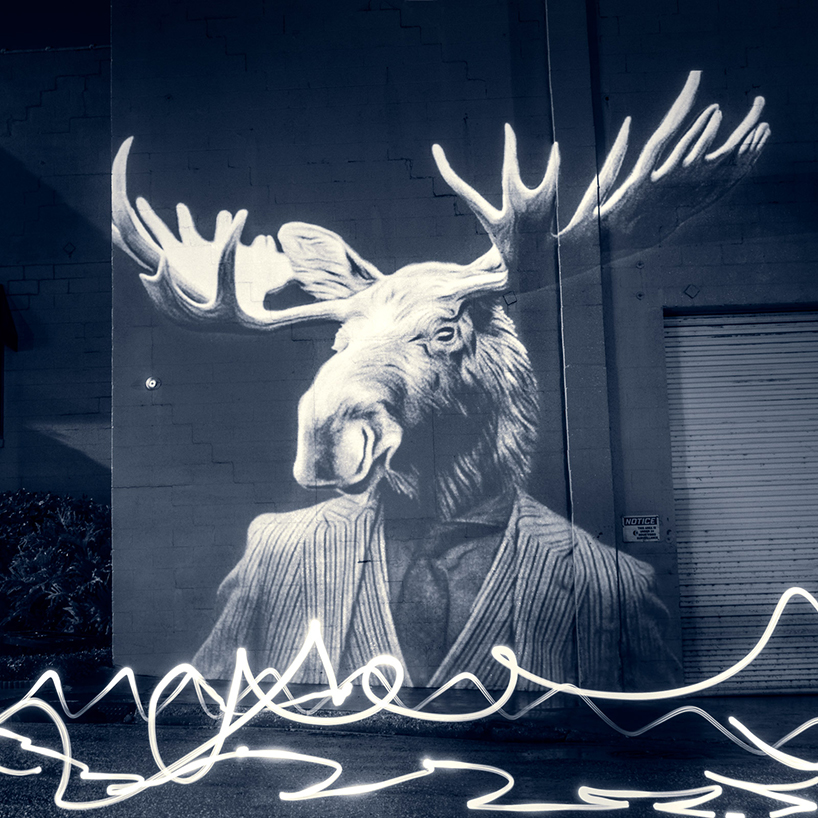 moose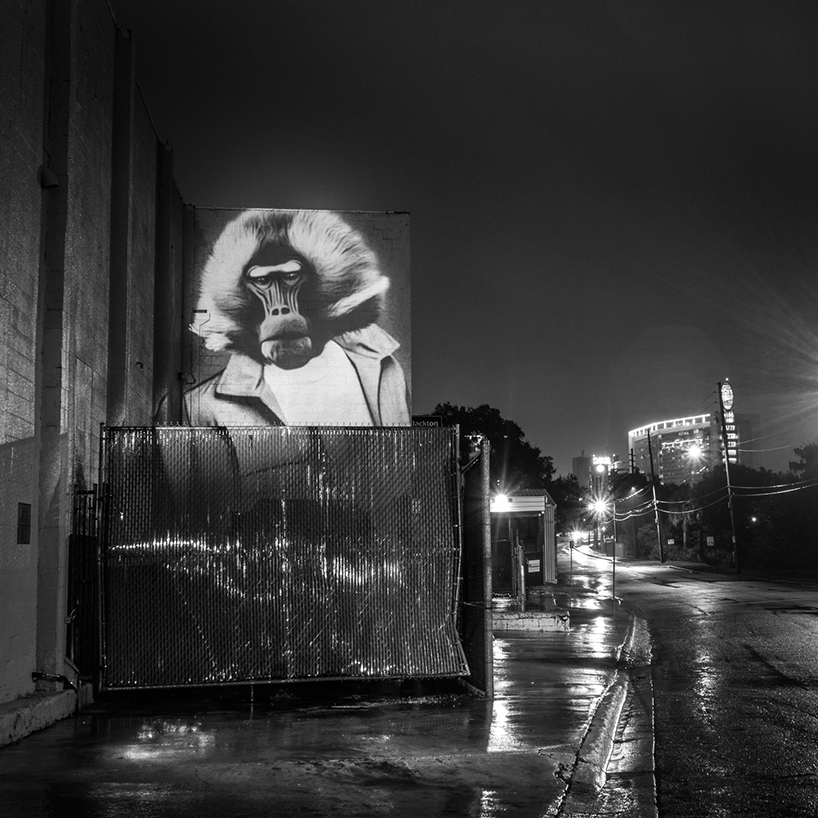 bad monkey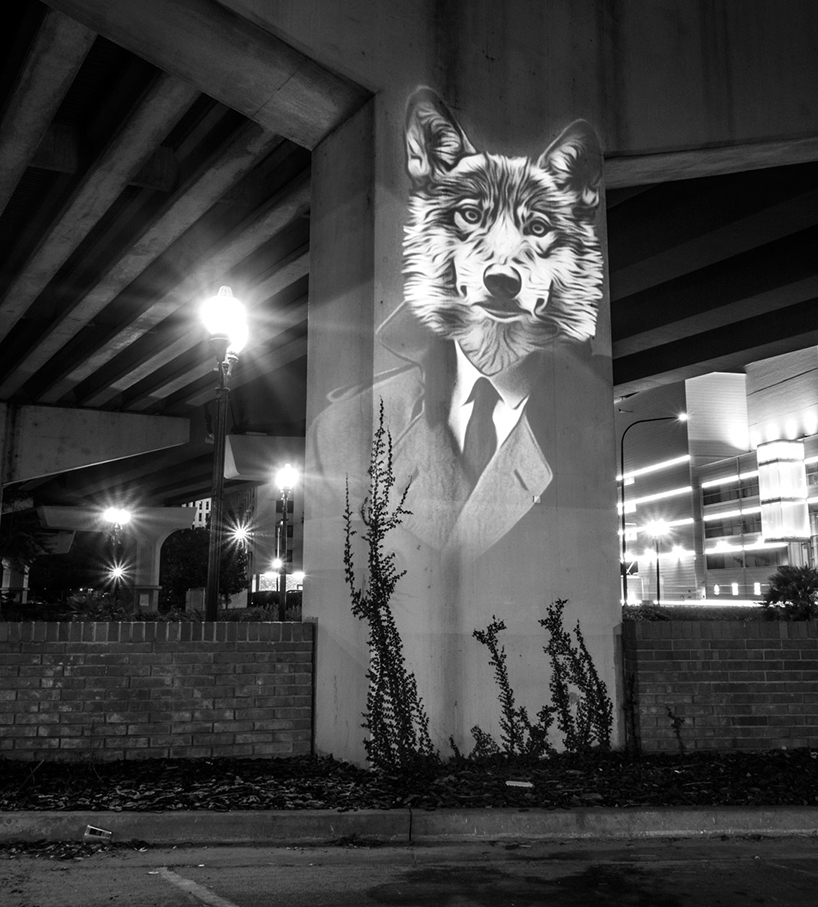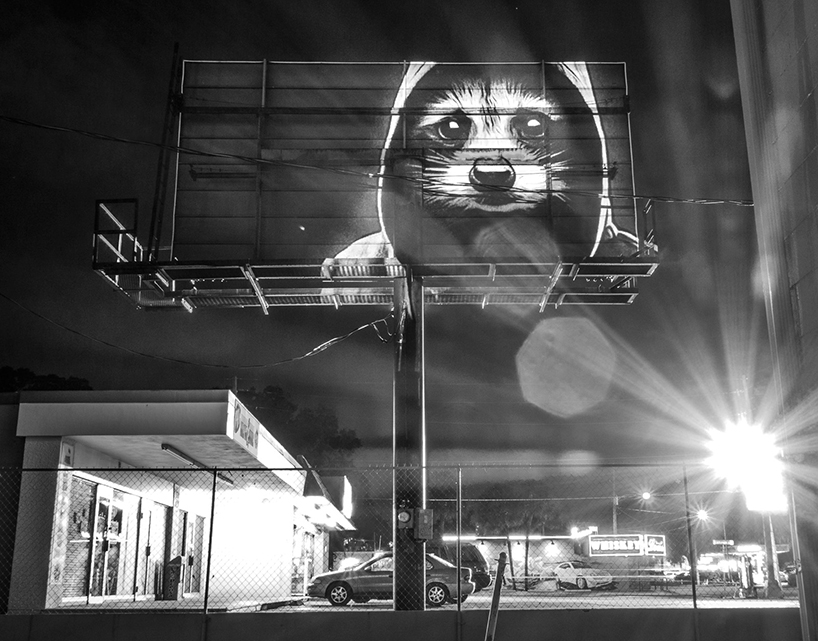 raccoon 
nina azzarello I designboom
jan 20, 2016