Local street market | Courtesy Indie Chefs
Dine on delicious dishes and enjoy our selection of the best food and drink events taking place in Houston in August 2021.
This August, a citywide favorite dining event returns, the Houston Restaurant Weeks, which has raised over $ 16.6 million for the Houston Food Bank since its inception in 2003, and takes part in events from a Hawaiian-inspired tiki party and roast pork to a unique, communal, chef-led food festival.
Here are the ten yummy food and drink events to keep on your radar this month:
Top 9 Food & Drink Events / Offers in Houston This Month: August 2021
Houston Restaurant Weeks | Sunday 1st August to Monday 6th September – Summer's most popular charity event is back, running for 37 days and, as always, raising serious donations for the Houston Food Bank. This year's Houston Restaurant Weeks features multi-course, fixed-price dine-in and to-go deals across an excellent list of restaurants, including recurring favorites like B&B Butchers & Restaurant, Hugo's, Lucille's and Maison Pucha Bistro, as well as newcomers to Fegen's to der Nasch. See the lineup and rate your reservations to give away and dine. Places, prices and times vary.
Deli Month at Kenny & Ziggy | All month long – Kenny & Ziggy's will fundraise for the Holocaust Museum Houston during National Deli Month in August and offer a three-course, multiple-choice menu for lunch and dinner for $ 38 plus tax and gratuity, with 10% of each meal sold go to HMH.
Enchiladas of the month in Sylvias Enchilada Kitchen | All month long – Chef Sylvia Casares continues her Enchiladas of the Month series with a creation that nods to a famous ranch and town in South Texas near her own birthplace in Brownsville. Throughout August, guests can try Armstrong corn tortillas, which are filled with carne guisada and topped with Sylvia's famous sauce, cheddar cheese, and onions. The plate comes with rice and beans or a Caesar salad for $ 17.50 plus tax and tip.
Trill Burger Pop-Up at Sticky's Chicken | Sunday August 8th (and other selected dates) – Houston legend Bun B announced the launch of Trill Burgers, a new smashburger concept that will debut with pop-ups at Sticky's Chicken in Sawyer Yards. Get a preview of the concept's thin, crispy smashburgers at the first pop-up on Sunday August 8th, and follow @trillburgers for updates on future pop-ups. Seats are first come, first served. Midday.
Luau & Tiki Party at Kirby Ice House | Saturday, August 21st – The popular terrace bar hosts a Hawaiian-inspired evening with a traditional luau and fire show with drums, singing and dancing, an island buffet and roast pork, tropical drinks and refreshing Saint Arnold brews, and more. Tickets are $ 25 and include a free lei, Malibu cocktail, Hawaiian ice cream, special photo, and buffet access and roast pork. 4 p.m. to 10 p.m.
COMMUNE Food Festival at Heights House Hotel | Saturday, August 21st to Sunday, September 5th – The Indie Chefs Community brings the first food festival of its kind to Houston. The two-week COMMUNE food festival will feature more than 200 nationally recognized chefs for a series of epic events. With a focus on community and advocacy for social justice, the festival will donate 50% of the net proceeds of all sales from week one to Chefs Stopping AAPI Hate. Featured chefs include top chef alumni as well as James Beard-winning and acclaimed chefs from across the continent attending events such as TV Dinners with TV Chefs, the End Mass Incarceration Dinner Series, and Chefs Stopping AAPI Hate. Tickets cost between $ 50 and $ 500 per event. The times vary.
PlumpJack Collection Wine Dinner at Mastro | Tuesday, August 24th – Mastros Steakhouse in Uptown has teamed up with the PlumpJack Collection of Wineries for a nationwide winemaker dinner event to showcase the legendary wine portfolio. Expect a five-course meal of dishes like bone marrow with Alaska King Crab paired with the 2019 PlumpJack Reserve Chardonnay and a ribeye steak with creamed spinach and mashed potatoes paired with a trio of 2018 PlumpJack Estate Cabernet Sauvignon, 2017 CADE Estate Cabernet Sauvignon, and 2018 Odette Estate Cabernet Sauvignon. Tickets are $ 350 per person. 7 p.m. to 10 p.m.
Garden grill in summer at Pinstripes | Friday, August 27th – Boccia, bowling, beer and barbecue are on the program for Pinstripes' last Summer Backyard BBQ of the season. Guests can enjoy a grilled feast of pesto chicken, BBQ ribs, mini cheeseburgers, parmesan chips, mac & cheese, Brussels sprouts garden salad, watermelon, biscuits and brownies, and 8th Wonder brews. Tickets are $ 40 per person and sale ends at 6:00 p.m. the day before the event. The doors open at 5 p.m.
Brewsology Beer Fest at the Houston Museum of Natural Science | Saturday, August 28th – This drunken beer and science hybrid will feature dozens of local craft breweries and cideries with access to the entire museum and exhibits, beer tastings, brewery salesmen, food, and more. General admission is $ 50 and includes beer tastings and access to the museum, with early access and VIP upgrades. 7 p.m. to 11 p.m.
Fritto Misto with Calamari, Prawns & Mussels | Photo: Kirsten Gilliam; courtesy of NoPo Café, Market & Bar
Previous articleTop 12 things to do in Houston this weekend: July 30th to August 1st, 2021Next articleMuseum exhibitions in Houston this month: August 2021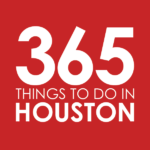 Brooke Viggiano is a Houston-based food and lifestyle writer. When she's not working on publications like 365 Things to Do in Houston, Thrillist Houston, and Houston Press, she's on the hunt for the coolest happenings in town. You can follow her thoughts on Twitter @BrookeViggiano.